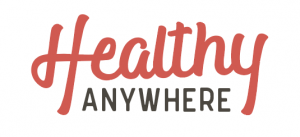 Have you recently found yourself worrying over something you have absolutely no control over?  
Around the world – especially in the U.S. – we're fraught with uncertainty: 
Will our kid's school close down again? Is it safe?
Will I lose my job?  
Will our restaurant have to shutter?
What if COVID antibodies disappear after 2-3 months?
What if bad long term effects can hit anyone, symptoms or no?
What if someone I know gets sick? What if I get really sick?
What if I'm sick (not with COVID) during the pandemic? Should I see my doctor?
Will we run out of toilet paper, food, etc?
Should I go to my dentist?
When can I get my hair cut?!
It's beyond enough to drive anyone mad. 
Uncertainty – not knowing – is the worst.
When you know what you're working with, at least you can plan and adapt. 
But oftentimes, we just don't know – and we may never know. 
Dealing with uncertainty holds opportunity for learning and personal growth, if you allow it.
When I find myself fretting over what I can't know, I remind myself it's a small taste of the great uncertainty that's affecting most everyone, everywhere. 
I also try to remember "the serenity prayer":
"Grant me the grace to accept what I can't change, the courage to change what I can, and the wisdom to know the difference."

 
Exerting positive control, one step at a time is a way forward. Just don't forget to drop the heavy baggage of worrying about all the things you can't control!
Hope this reminder helps lift some burden off you, as it has for me. 
Here's to taking control and moving forward in "healthy" ways, anywhere. 
— Leigh
# 1: Keeping in touch with loved ones
Reach out and brighten someone else's day with a quick text, email, or call.
I will finish what I started – and keep focused on what needs to be done.
# 3: Taking excellent care of myself
I'll keep a healthy perspective and healthy habits, and Be Kind to myself and others.  
Eat clean + Breathe deep + Move often = Never settle!
# 4: Taking the next step
No matter how big or daunting the task, I can always define and take the next small step forward in progress.
We help people everywhere eat and live 'healthy anywhere'.
Through holistic nutrition principles, research, and data science, we connect you to delicious organic foods and healthy habits – at home and on the road. 
If you haven't already,  join our Healthy Anywhere community to get blog digests and exclusive email updates. Let us bring you the best, so you can be your best. 
Eat Clean + Breathe Deep + Move Often = Never Settle™