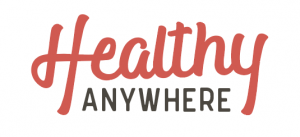 Healthy perspective from our founder, Leigh Balkom. A reflection on the first 8 months of Healthy Anywhere.
8+ months in and we're still getting started, but I wanted to take a moment and memorialize lessons learned for accountability, transparency, and truth.
In the period spanning June 2018 – Jan 31, 2019, we (i.e. the 'royal we') have:
Surveyed or spoken with over 100 stakeholders.

Experimented with various configurations of fresh organic (hotel & other) deliveries, resulting in three distinct packaging and insulation options.

Produced 4 demo fitness videos.

Produced music for said fitness videos (yes, apparently Healthy Anywhere has a record label!).

Built and delivered over a dozen on-the-go restaurant dining & fitness plans; refining the content and delivery each time.

Built straw man for an accompanying travel health accountability module.

Wrote nearly 50 articles and blog posts for Healthy Anywhere, many of which required extensive research, and the

longest of which

spans over 4,000 words.

Built and refined the Healthy Anywhere website, through several iterations, now including an e-commerce store.

Enrolled in Nutrition School. Pursuing certificate + Board certification

Launched a

"side hustle"

with direct retail brand Beautycounter, because every main hustle needs a side hustle, and apparently there wasn't enough to do already! Hosted events and produced educational videos for this pursuit too.

Read and listened to 'all the things' (books/audiobooks/podcasts on marketing, startups, communication, growth, mindfulness, organizational development, psychology, health & nutrition, etc – during my 'spare time' making food or coffee, eating, walking or working out)

Enrolled in continuing education classes and seminars, mostly business, marketing, and food systems/food entrepreneurship related.

Launched two separate newsletters (one every other week for all things healthy + travel, and one monthly for health + clean beauty)

Launched internal analytics on restaurants across the country to identify the best, "healthy" ones and to match customers based on individual restrictions, needs, and preferences.

More recently interviewing heart-centered 'healthy' restaurants, chefs, business owners, and food system stakeholders… to share their stories and help elevate their businesses.
The net is that we have a solid and broad foundation on which to build. However, it has been a fast and furious ride, and I don't recommend you try this at home!
The result after 8 months of nonstop work, day-in and day-out, is something that must resemble what it feels like after a lobotomy. At least that's how it felt going into February. Now in March, the energy is returning, and I am ready. Ready to make some changes after reflection.
Below are a few key lessons learned. I write to acknowledge, absorb, adapt, and hold myself accountable.
Before you get started, it's easy to stall.

There's always one more class to take, credential to gain, or book to read. We feel we need more knowledge or 'street cred' so that people might notice or listen to us. And many of us simply LOVE to learn. It can be comforting and outright fun, but

sometimes, learning can become a gluttonous barrier that keeps us from getting started.

(a short musing on this,

here

)

I was doing WAY. TOO. MANY. THINGS. AT. ONCE. At one point, I was working solo to build the equivalent of 7 separate, yet related, businesses; and tracking all kinds of robust detail on each. Nonsense! If you have more than 3 main projects (I literally had 9), you cannot go DEEP on anything. Maybe that's all well and good when you're testing; but when I tested four pieces all together, the customer loved 'it all' and couldn't distinguish between more or less valuable pieces. It's fine to test several items – but test them smartly and separately. Yes, less may be more.

Maybe don't spend so much time alone. This one is tough. With OH SO MUCH work to be done, what else can one do but lock yourself away and hold yourself captive until x,y,z (which still isn't done) is done? Yet these targets tend to morph or move.

Do work for people's sake, not for work's sake. In the beginning, there were many conversations, surveys and such, and these ideally would have persisted throughout. Looking back, however, there was inordinate time fussing over the website, legal policies, contracts, admin, and the like – that did not directly impact the people we intend to serve. Sure, these are all needed and nearly everything takes longer than you would expect, but the priority early on needs to be working with and for humans!

Maybe work outside the home? I wonder if this would make a difference. Not having a commute is a major(!) plus; but it's also a major negative with zero escape, no separation. You end up working 24/7, even with a dedicated office. And then there's lack of in-person human contact.. at least get OUT into the community a bit. See and talk to humans in person!

Even if purposeful, good, and enjoyable – work is still stress. I know all about the game of balancing stress to avoid sickness. I've long gamed the system to sustain long work hours by cutting back on workout intensity, while (of course) eating pristine delicious organic food. Yet this 'creative' balancing comes back to bite us in the end, if only in the form of regret. I

love

riding my bike outside and intense workouts – yet I'd restrict myself from doing any of these 'until I get through x,y, or z'. And x,y,z were always very big, large projects. Nonsense, again! First and foremost, prioritize what YOU need. The rest should fall into place around that and NOT vice versa. Practice self-care, and properly manage stress.

You can't go truly deep if you don't allow yourself to rest and recover. This is true in athletics, work, and life. Vigilance must be observed here, and I don't quite have it worked out yet – I just know something's gotta give, whether it's honoring a Sabbath, weekend day(s), and/or regular vacation. The honest truth is I haven't allowed myself much of a break, and the productivity hit after many months straight is noticeable. A not-so-virtuous cycle ensues. Less productivity => more frustration and stress => heightened guilt and shame => more reason to never take a day off => even less productivity => mounting frustration and so on.  At some point, you have to break free, reset, and start fresh. ( I plan to follow this advice soon 🙂 )

You can run yourself into the ground. Again and again and again. This is a specialty for some of us. At first, your body may be a bit annoyed. But do this repeatedly too many times, and your body can turn against you. Consider yourself warned.  🙏
Changes I hereby declare to make:
Keep a pulse on and execute the Essential. Revisiting what truly is important for any given day/week/month.

Get OUT there. Connecting more with the ecosystem, including stakeholders and the people we intend to serve. This connection brings true JOY. This is in progress, as we are kicking off our interview series with restauranteurs, chefs, and producers. We also will increase exposure and touchpoints with potential customers.

Schedule time for self-care, rest, and recovery. Now that the NORCAL rains are subsiding, I will get on my bike! Because I can, and because I love it and know it will fill my soul. And I will guard against any guilt or shame that tries to prevail.
By doing so, perhaps I'll come closer to truly living Healthy Anywhere: Eat Clean + Breathe Deep + Move Often = Never Settle! 
 Thank you for following. We remain committed to and excited for much good ahead!
Don't forget to join our Healthy Anywhere community to receive blog digests, exclusive email updates, and distinct deals personalized to your home and travel cities. Let us bring you the best, so you can be your best.
Healthy Anywhere helps executive travelers enjoy delicious, organic foods, and stay healthy, anywhere in the U.S. Our healthy concierge services include: travel nutrition and meal planning, food delivery, fitness support, and accountability. If you or someone you know would appreciate this level of support, get in touch to work with us.
Eat Clean + Breathe Deep + Move Often = Never Settle™