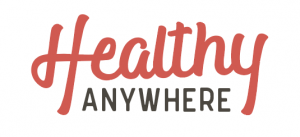 Hope may not be a strategy, but it inspires us to keep striving to live up to our potential.  
I've been contemplating how heavy 2020 has been.
Heavy, as in: 
the ash-laden air,
the illness & deaths this year,
the kids struggling to learn,

the unrest and violence,
the maldistribution of opportunity, 

the polarization and disunity of our society
…
To say 2020 has been heavy seems understatement of the year!
Many in San Francisco Bay Area recently wakened to darkened skies from smoke and ash. At 10 am Wednesday, this is what I witnessed from our window (no filter):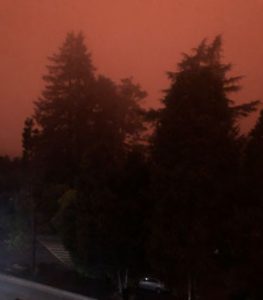 It was jarring. We'd just come out of a sweltering 100+ degree holiday weekend with no air conditioning and another red flag warning (IE more brush clearing). Not to mention that little 'p' word… (pandemic!)
Then again…
The red flag warning had subsided and our air, while unhealthy, was once again cooler. We'd sealed the windows and shut ourselves in. And while the sun 'hid' for a day, we were safe from the fires – unlike too many in harm's way. 
Once the dystopic shock wore off, considering the "heaviness" of 2020, I turned to Hope. 
Hope: 
Gets us to the next sunny, blue-sky day, 
Holds us until a vaccine or therapeutic emerges,
Unites us to work through our differences, and
inspires a more fair and just world for All. 
While "hope isn't a strategy", it inspires us to act and to carry on.
I also recalled my original word for 2020: "Magic". (remember that one?) 
My intent for 2020 was "more meaning and magic" through creating value for others – including for YOU.  
I started strong with momentum to bring healthy "magic" to those seeking delicious, sustainable, healthy food. 
And yes, 2020 happened. (and will continue to throw fast ones)
But that doesn't mean I can't pick back up and work to drive value.
Game On. 
The Healthy Anywhere team's updated our Beta app based on recent feedback and the realities of COVID. We'll work to get these updates into your hands as we pressure-test the next level of investment to build beyond Beta. 
Did you have an original plan or intention for 2020 that went sideways? 

Do you see a way to connect to hope, pick it back up, or honor it somehow?

Tell us how you'll 'bring it home' in the comments below! 
Stay healthy, Stay hopeful! 
And keep getting back up! 
P.S. Wanna follow our app developments? Take this quick 1-minute survey. 
We help people everywhere eat and live 'healthy anywhere'.
Through holistic nutrition principles, research, and data science, we connect you to delicious organic foods and healthy habits – at home and on the road. 
If you haven't already,  join our Healthy Anywhere community to get blog digests and exclusive email updates. Let us bring you the best, so you can be your best. 
Eat Clean + Breathe Deep + Move Often = Never Settle™