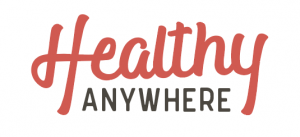 Train your brain to deal with daily difficulties.
 

the capacity to recover quickly from difficulties; toughness.

 

the ability of a substance or object to spring back into shape; elasticity"1

 
When you're in the throws of difficulty, it can be tough to activate acceptance or resilience, unless you've spent time practicing. Yes, we need to practice acceptance and letting go. 
Sometimes, during difficult and dark periods, we can explore new ways of thinking and being to cope. This year especially, I've explored this terrain – beyond typical travel delays, runway closures, system failures, and work drama. This year supplied its share of "practice" with family tragedy, home hospice, death, interpersonal drama, personal health crises, and more.
Through it all, I've learned how dangerous stress can be and how 'breathing deep' is an imperative for us all. Life once again reminds that our greatest torments can become our greatest teachers. 
But it's best to get a head start! Train your brain now for a healthy mindset to cope with the day-to-day and larger dramas of life. Below are suggested tactics and reminders. As with anything: Try it, then take what works and toss the rest. Just because a tactic works for someone else doesn't mean it'll jive with you, and vice versa.
When dealing with Difficult people: 
From a cranky fellow passenger or innkeeper, disgruntled customer or toxic boss – there's no shortage of difficult people in your life. And let's face it, you yourself aren't "peaches and cream" all the time – we each and all have our moments!
Bear this in mind when dealing with those "difficults":
Their behavior, actions, reactions, and treatment of you

always

say more about them than You.

Remember this especially when someone's being overly harsh or even cruel. Someone working to hurt you is seriously hurting inside, themselves. We often never know the extent of the hurt and trouble of others. 

Look for the lesson. Find the lesson from your interactions. You may find new self-awareness and identify similar behavioral tendencies in yourself. Or perhaps you discover a new productive way to positively respond in the moment. At a minimum, there's at least one 'aha' in how not to do something. 😉 Find and acknowledge the lesson to avoid your own future folly.

Practice cultivating compassion. Even if only a brief thought experiment, see yourself taking compassion on the difficult person. This can be tough – especially in the face of unfair or poor treatment. Try seeing yourself in the other person – their struggle, their hopes, and their gaps.
Ultimately, each encounter with an
extra-grace-required
-person is an opportunity to learn and stretch yourself, flexing muscles for resilience. Of course, we're talking about difficult personality types and challenging communications –
not
violent individuals. Always remove yourself from any person that is a threat to your personal (physical or mental) safety.
Difficult times
They say "the only true constant is change", which inevitably means hard times are a' coming if not here already. Batten down the hatches early by learning strategies to cope. Or if you're entering a season of hardship or feel like you're in the unescapable never-ending abyss, bear these in mind:
1. Slow down and practice present moment acceptance. Certain situations and life chapters simply suck. There's no escape – it's hard. This is how it is. Learn to acknowledge and accept "what is". This doesn't mean be a passive a doormat and let life run you over. This doesn't even mean what happened is O-K. It's more about eliminating internal resistance to the moment, which only causes more duress. Make peace with the situation by creating more peace within yourself.
When I reflect on my most stressed-out moments, mental incongruity and resistance show up most of the time. I'm incredulous. I simply can't believe something happened that way, or someone actually acted that way – Impossible! How could it be?!
That sort of internal resistance – stewing and brewing – gets me all wound up in a self-righteous twist. I go over it again and again – thinking about how wrong the situation was, how I was wronged, or how someone else was wronged, etc. Yet this line of thinking and focus on the issue only creates more internal suffering.
Certainly and always: control what you can and help to alleviate suffering wherever and whenever you can. But if something is out of your control, and you've truly done all you can – no amount of dwelling on any incongruence or injustice is going to get you anywhere. Don't resist. Do acknowledge the injury. Give language to the specific hurt that has occurred. Talk it over calmly and maturely with the other after the fact if needed. And then let it go. 
A simple daily practice for present moment acceptance is to sit quietly and merely observe your thoughts, letting them come and go like clouds – and not following any thoughts (Return to start again when you notice yourself running after a thought or two, no problem). Accept any thoughts or feelings as they are. Notice and accept any itches or pains. Simply sit and focus on the itches or pains in stillness for some time before you move or make any actual adjustments – if they end up necessary. The idea here is that if you can begin to fully accept yourself in the present moment  – the good and bad of your mind, thoughts, feelings, etc – then you'll be better able to fully accept those difficult people and difficult situations in life. 
A somewhat counter approach is to allow yourself to "soak in the suck" for a defined amount of time (e.g. 2-5 minutes, or more as needed). Alone in a safe space, have it

all

out – face and feel the full intensity of your feelings, pain, anger, grief, and fear. The point is to aim for a cathartic purge – to go deep, to acknowledge and to deeply focus on your frustration, but to contain it and move on after the time is up. Often easier said than done – going deep brings out even more intense feelings, and that's precisely the point. FEEL it, give your emotions their due time, and then let them go. Don't forget to set a timer and stick to it, lest you spiral into ever-escalating "suck"!  And yes, there are times in life when there isn't a sound-proof room big enough. Use this tactic only when and as helpful to you.
2. Optimize your present moment experience. With full attention, what can you do, say, or think to make NOW better? Each moment (no matter how "sucky") is an opportunity to exist and create from a more-fully-present self.
Exert positive control. This sort of mental re-framing puts you in the driver's seat. When a situation seems out of control, it's important to acknowledge an appropriate sense of responsibility and control where you can. Feeding the victim mentality is unhealthy and counterproductive.
Here's a real-life example: Several times this past year, I wasn't feeling well enough to attend social gatherings. Instead of torturing myself with guilt and "FOMO" and complaining about being 'run down all the time', I instead told myself: "I choose to stay home and give my body the rest it needs to recover and stay well". One small change in perspective can make a big difference in minimizing unnecessary stress.
3. This too shall pass.
Yes, it's a cliche. And no – I don't recommend saying this to others*. But it's plain fact: It
will
pass – one way or another.
Taking the long view can be a helpful strategy.
For the most part, we're talking your everyday troubles, work drama, tough transitions, stress, etc. But this perspective can be helpful in life or death crises when you're ready to be open to it. Our family's home hospice situation extended well beyond anything anyone would have expected. It seemed our new 'forever' normal at times. Holding fast to the fact that it was
not
permanent reminded us to be as present as possible and to make the best of the limited time remaining.
Keep in mind that impermanence is just as true of good times as it is of bad. This perspective helps us to not overly-attach to any situation, good or bad.
My hope is that one or more of these strategies can help you build more mental resilience to withstand tough people and tough times. There are many proactive tools and tactics – we'll share more in future articles – stay tuned! 
If you've read this far – you're amazing. Seriously – in our crazy distracted world, you took time to focus and read a lengthy article. Thank you, I hope your time was fruitful. Here's an ironic bit for you: In writing these articles on stress and difficulty, I naturally was faced with more of it. I kid you not, in a therapist's office this very week, the therapist said to me, "come on Leigh – why are you writing about health? Exactly how original could your content even be, REALLY? That topic is DONE." 
Now, that's not exactly the most productive or professional line of questioning. It was inappropriate. (He'd never seen the site or read any of my work, anyway!) And after all that's gone on this year, this was trivial – yet I really let it get to me. Pure poetic justice. 
Suffice to say, I'm working to take my own medicine, and sometimes it's a hard pill to swallow! Here's to ever-expanding healthy perspective and help as we learn to Breathe Deep.  
(*I don't recommend mentioning this to others in their difficult times – it can come across as an insensitive platitude, and that's

not

the intent. Contemplate this reality as it may be helpful

to you

. )
Healthy Anywhere helps executive travelers enjoy delicious, organic foods, and stay healthy, anywhere in the U.S. Our healthy concierge services include: travel nutrition and meal planning, food delivery, fitness support, and accountability. If you or someone you know would appreciate this level of support, get in touch to work with us.
If you haven't already, join our Healthy Anywhere community to receive blog digests, exclusive email updates, and distinct deals personalized to your home and travel cities. Let us bring you the best, so you can be your best.
Eat Clean + Breathe Deep + Move Often = Never Settle™