Our very short list of the most delicious and healthy places to eat and enjoy in New York City. 
Ah Manhattan. Magical during the holiday season and a favorite destination most anytime of year (except high summer, we tend to avoid the city smells and excess tourists). 
Next time you find yourself in the Big Apple and in need of some healthy, we present our most favorite 'healthy haunts'. 100% organic is reportedly impossible in this city (and challenging most anywhere otherwise, as Chef Dan Barber informed me), so we salute and support those who strive for it and create truly delicious food.
Upper East Organic haven: Le Botaniste Fresh, fun, delicious and creative – Le Botaniste is a plant-based organic food and wine bar, touting "99% Organic". While we love our sustainable meats, we gladly give them up for Le Botaniste. Order the mezze platter to enjoy a taste of the plant-based "sushis" and spreads. Pair with a glass of organic wine, and you have a wonderful afternoon treat to share.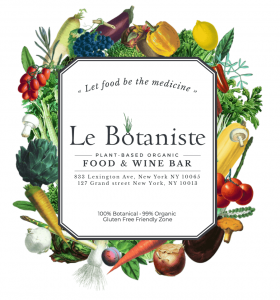 Grab-and-go, or quick stop: Dr Smood. This 100% Organic and sustainable small chain is straight out of Miami South Beach. We love their focus on "superfoods" and quality ingredients, and we could nearly go all day on one green juice, kale salad and wild salmon sandwich. Just half of each of these makes for a nice balanced and filling meal – with the other half tying you over in the afternoon. The gluten-free "performance bread" is designed for optimal health and blood sugar control. Locations around the city.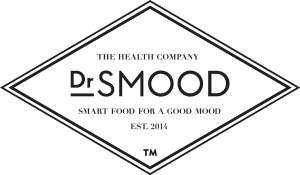 West Village healthy and classy meal: Cafe Clover. We love their focus on healthy and delicious, incorporating seasonal and local ingredients. If you need a cocktail, they have wonderful 'healthy' concoctions, in moderation of course. Yes, you can have your beet-infused fair quinoa vodka and drink it too. 
Around the corner on 6th Ave is Clover Grocery, the sister gourmet health store and bakery with fresh grab-and-go salads, smoothies and delicious treats. They also have wellness supplies, along with skin and beauty products.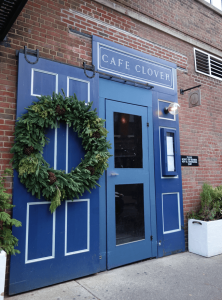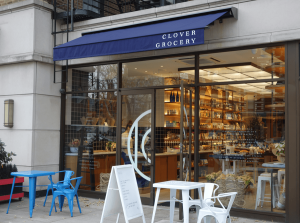 Speaking of safer skin products, should you find yourself around Soho and Nolita, stop by the Beautycounter pop-up shop at 51 Prince St for a luxurious shopping experience. Gifts for women, men, teens and children are available. Tell them you are shopping with "Healthy Anywhere", and we will earn a small commission. (Thank you!) We have been using and loving these products for over four years now and only recommend the best. If you won't be in NYC or want to read our recommendations, click here to review our resources section.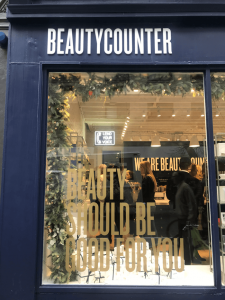 We always recommend walking as much as you can to soak in the magic of the city. Remember as some say, there is "no bad weather, only bad gear". 
Healthy Anywhere helps executive travelers enjoy delicious, organic foods, and stay healthy, anywhere in the U.S. Our services include: travel nutrition and meal planning, food delivery, fitness support, and accountability. If you or someone you know would appreciate this level of support, get in touch to work with us.
If you haven't already, join our Healthy Anywhere community to receive blog digests, exclusive email updates, and distinct deals personalized to your home and travel cities. Let us bring you the best, so you can be your best.
Eat Clean + Breathe Deep + Move Often = Never Settle™