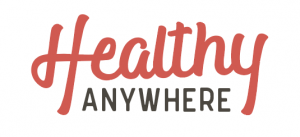 I often think about healthy diversity and the ways we relearn its importance:

In agriculture: a variety of crops, animals, sun & moon work in harmony to nourish the soil, restore carbon, and produce healthier, nutrient-dense food. 

In nutrition: a wide variety of whole-food nutrients shape our gut and immune system – influencing overall wellbeing. 

In life and thought: a diversity of experiences and curiosity brings learning and wisdom. Traveling and learning different perspectives connects you to broader humanity and brings new self-knowledge.   

Yet in the U.S., we struggle to offer a societal healthy diversity – the right to health and happiness without fear or consequence based on skin color. 

We need healthy diversity for our society and our discourse just as much as we need it for our bodies and our minds. 
More listening, openness, and contemplation. Less judging, blaming and shaming.

Our world's in so much hurt right now – asking each of us to extend empathy and be beacons of light.

Shine bright! 

One truth holds fast: Diversity makes us stronger. Inside and out. Individually and Corporately.
We acknowledge the reality that the most nutrient-dense real foods tend to be out of reach for the disadvantaged and the underserved. We aim to give back to our local communities to fight such food insecurity and to help assure healthy food access for all. 

Here's to healthier diversity and more hopeful days ahead,
 
Leigh
We help people everywhere eat and live 'healthy anywhere'.
Through holistic nutrition principles, research, and data science, we connect you to delicious organic foods and healthy habits – at home and on the road. 
If you haven't already,  join our Healthy Anywhere community to get blog digests and exclusive email updates. Let us bring you the best, so you can be your best. 
Eat Clean + Breathe Deep + Move Often = Never Settle™