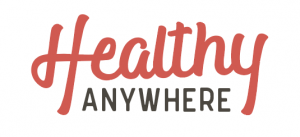 What's scarier than Halloween in a pandemic?
A few clues: It's mass-produced and chemical-laden. 
did we mention 'bite-sized'?
Why is it that every year at this time, households across America stock up on commercial candy?! Over and over, we dole out near 'crack' to kids and pay the debt in mood swings, temper tantrums, tooth decay, weight gain, childhood obesity, etc.
Our guide to a 'healthier Halloween' includes key considerations when picking up "treats" and includes a few go-to favorites we've used over the years. 
+ With the pandemic in full-gear, we recommend following the CDC and local guidance on trick-or-treating. 
Remember for COVID safety: "Leave out", don't hand out treats! 
This year, the CDC recommends leaving open containers of your 'healthy' candy closer to the street, away from your door – e.g. at the end of your driveway – so that trick-or-treaters can more safely and easily retrieve their goodies. Going up to someone's door during a pandemic is something to avoid! 
And a face mask is a requisite accessory for any and all costumes! 
Stay Safe & Healthy!
Healthier Halloween Treats: Our Standards
# 1: Shun Sugar: Offset sugar with fiber, protein
Look for fiber and other nutrients, not just Sugar! 
So much commercial candy is devoid of any nutritional value – that's why we call it 'junk food'! 
Steer clear of sugar-laden candies like Smarties, SweeTarts, Smarties, Skittles, AirHeads, Starbursts, and the like. Look for options that include whole grains, fiber, and/or protein, in addition to 'sugar'. 
Keep in mind "sugar" means all types of sugar, including corn syrup, fructose, sorbitol, sucralose, high fructose corn syrup, and all forms in between – even natural sugars like honey and maple syrup. All sugars affect our bodies and our brains. Artificial sugars like high-fructose corn syrup and sucralose (Splenda) are especially notorious. 
Too much sugar leads to blood sugar dysregulation, mood swings, weight gain, obesity, heart disease, diabetes, and more. Such health crises hit our adults and our children. 
Solution: Take a stand against the proliferation of sugary candies by mindfully selecting this years 'treats'. Lest you create more sugar-monsters! 
# 2: Avoid Additives: Chemical colors, flavors, preservatives...
When candy – or your kids – become a lab experiment. 
Most commercial candies contain artificial flavors and/or colors. Avoid the below like the plague. 
THBQ (aka tert-butylhydroquinone): Preservative linked to tumor growth and neurotoxic effects in animals. Found in Reeses PB cups, Butterfinger, Baby Ruth.
Artificial Colors, especially when you see "Blue", "Red", "Yellow", "LAKE" – consider these red flags. They can cause hypersensitivity and migraines, may be implicated in causing tumors in organs, and are likely to contain carcinogenic contaminants. Found in M&Ms, Skittles, AirHeads, Starbursts, Lifesavers, and more.
Artificial Flavors and Artificial Sweeteners "Flavors" in the food industry are synonymous with "Fragrance" in the beauty industry – using one of these terms protects companies from disclosing chemical formulations, as they can be considered "trade secrets" Since up to a hundred or more undisclosed chemicals can be used, we steer clear of "artificial flavors" altogether. Found in most all candies.
Artificial sweeteners like Aspartame, Acesulfame K, Saccharin, and Sucralose all have toxicity concerns and are also believed to encourage over-eating. Typically found in "sugar-free" candies.
While the FDA regulates safety in the industry, it often takes many years and much troubling evidence to finally ban a chemical. Be proactive and protect you and your family's health. 
# 3: Forget unhealthy Fats
Avoid 'trans fats in disguise', unhealthy, and unsustainable fats.
Though banned, trans fats can still be found in circulation. Always check the label for "partially hydrogenated" and "hydrogenated" oils – even if the product claims "Zero trans fats"! Some sneaky labeling loopholes allow this even when trans fats are present.  
We also avoid the run-of-the-mill cheap, refined oils like "Vegetable Oil", "Corn Oil", "Cottonseed Oil", and especially "Palm Oil", which is refined and highly unsustainable (bad for our Earth) – unless certified by a reputable sustainable palm growers authority. 
# 4: Chocolate, and the problem with Alkali
A high-quality dark chocolate may be just what you crave. So long as it's not "processed with Alkali"!
"Processed with Alkali" means: the "goodness is gone"
Chocolate in moderation provides antioxidants, but these antioxidants are mostly killed when the chocolate or cocoa is processed with alkali.
If you see "alkalized" or "alkali" listed, know the goodness has largely been stripped away. 🙁
Healthier Halloween Treats: Our Favorites
We help people everywhere eat and live 'healthy anywhere'.
Through holistic nutrition principles, research, and data science, we connect you to delicious organic foods and healthy habits – at home and on the road. 
If you haven't already,  join our Healthy Anywhere community to get blog digests and exclusive email updates. Let us bring you the best, so you can be your best. 
Eat Clean + Breathe Deep + Move Often = Never Settle™