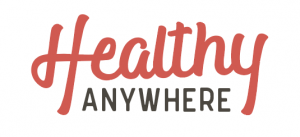 We took a run through U.S. restaurant menus coast-to-coast to find the best, clean and delicious house-made plant burgers. They're consciously made with pure, whole ingredients. No isolates, no additives, no mass-production. Here are our top 3 favorites. 
Halloween may be long past, but one thing still gives us a bit of fright: all that 'franken-meat' in restaurants and stores everywhere.
We're talking the highly-processed "plant-based meats" and soon-to-come lab meats and cell-cultured meats. While we've discussed our concerns at-length
in a previous post
, we'd like to flip the script and celebrate
restaurants that make their own plant burgers in-house using real, clean ingredients.
These restaurants took the initiative to create their own recipes, using pure plants. No isolates, no flavors, no colors, no bamboo, and no energy-intense protein extraction or processing required. These house-made plant burgers include ingredients like mushrooms, beets, quinoa, rice, etc. 
So if you're itching to try a real plant-based burger, we present…
Our top 3 picks for real, clean plant-based burgers in U.S. restaurants coast-to-coast. 

Our favorite: The Plant Cafe Organic
San Francisco-based 100% Organic cafe with 5 locations, including SFO outpost in Terminal 2. 
The burger: "The Plant burger™" Vegan patty made in-house from lentils, mushrooms, beets, cashews & bulgur wheat, topped with grilled onions, lettuce, tomato, vegan aioli, bun from local bakery: Acme.
We love their commitment to 100% Organic, local, sustainable sourcing. This favorite may be biased – I've enjoyed their plant burger since moving to SF in 2006!
And there's much more to enjoy – I usually get a salad with wild salmon or one of their other vegetable-forward dishes. 

Nix, NYC
Michelin-starred vegetarian restaurant with vegan options in Greenwich village.  
The burger: "Beet burger, horseradish cream, apples, cucumbers" ($18, available at brunch/lunch)  
We can't resist a little fancy – and Nix has held strong to their Michelin star from 2017 – 2020. Weekend brunch is accessible and delightful with seasonal offerings including vegetables, farm eggs, and yes – the aforementioned beet burger.

Planta
Upscale dining with exclusive plant-based ingredients, in Toronto and Miami South Beach.
The burger: "The Planta burger" is made with mushrooms and lentils, available at Planta locations. 'Planta Burger' in Toronto is a fast-casual version of the restaurant with a menu full of variations on (you guessed it) – their burger.
We love their dedication to innovation, deliciousness, and sustainability. They've also won national competitions with their housemade plant burgers, so we're game for trying!
Have you enjoyed a similar, delicious house-made plant burger that we didn't mention? We'd love to hear about it! Share your favorite finds in the comments below.
Healthy Anywhere helps travelers enjoy delicious, nourishing foods, and stay healthy, anywhere in the U.S. Working at the intersection of nutrition, sustainability, and delight, we send your best options for health (per your needs and values) straight to your calendar during your travels.  If you want to learn more, get in touch to work with us.
If you haven't already, join our Healthy Anywhere community to receive blog digests, exclusive email updates, and distinct deals personalized to your home and travel cities. Let us bring you the best, so you can be your best.
Eat Clean + Breathe Deep + Move Often = Never Settle™