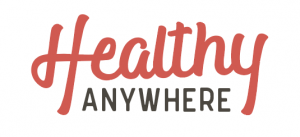 An Austrian hotelier gives us a beautiful glimpse of hospitality, with deep thought and healthy care behind every detail.
Does a nearly all-organic and sustainable hotel sound like a pipe dream? Owner Bettina Wiesinger graciously sat down with us to talk through the history and evolution of her Hotel Auersperg, in Salzburg. 
It all started with a realization of the discrepancy in the how Bettina was living and feeding her family vs how she ran her business. 
Not that the business was bad by any means. Bettina Wiesinger's charge over the Hotel & Villas Auersperg extends her families' management of the beautiful Salzburg property to now three generations. Her grandparents started it, and she grew up around the hotel, watching her parents run it – until one day it would become her own. 
Over a decade ago and with a new personal focus on health, Bettina started sourcing her family's food from local farmers and artisan producers that focused on organic and biodynamic practices. She was dedicated to providing her family with the best high-quality healthy foods, and she made delicious meals at home. One day the idea struck, "What if I sourced the food for the hotel, the same way I source for my family? Why should they be different?
It dawned on her that the same healthful approach she was taking in her personal life could also be applied to her business.
And with that thought, Bettina set to work expanding her partnerships to bring those benefits to her hotel. The result is one of the most delicious and delightful breakfasts I have experienced. The milk and cheeses are displayed alongside information on the nearby family farms whence they came. The honey is as local as the hotel — literally, the hotel harvests honey on-site several months of the year. A special Ayurvedic-inspired warm muesli was also designed. They have vegan, lactose-free and gluten-free offerings readily available and on display.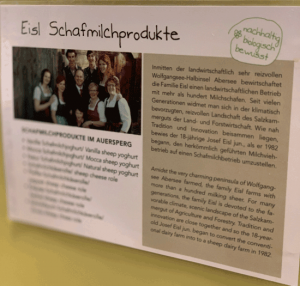 But she did not stop there, just with food. Bettina turned her conscience to other areas of the hotel and she went deeper, sourcing local artisan-made organic hand soaps, lotions, bath salts, and even laundry detergent. She put water saving measures in place. And then she examined how she could run a more thoughtful, sustainable business all while assuring her staff a proper living wage. She is currently at-work contemplating how the hotel might make a meaningful mark for the less fortunate in her community. 
Bettina's efforts towards a more healthy and sustainable hotel started around 2009, and the Hotel Auersperg has been certified by BioAustria since 2012. This designation holds rigorous requirements. Her more recent work has focused on certification for the Economy of Common Good, a European organization promoting a "more ethical model" for business.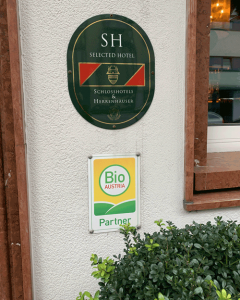 Over the years she has continuously pushed the envelope in looking to do better, by her customers, by the local producers in her area, by her staff, and now, by her broader community.
It all started with one thought – one single thought – that was nurtured and allowed to grow, eventually perpetuating new action, and ultimately.. delight!
Let this be a lesson to us all in following up on our intentions.
We wish Bettina and her team all the best. If you ever find yourself near Salzburg or Bavaria, be sure to stop in the Hotel Auersperg and say hello! We recommend at least one overnight to enjoy the delicious breakfast. They also host onsite yoga classes and offer massage.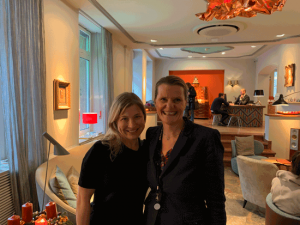 (We have no commercial affiliation, only sincere respect and admiration!) 
Healthy Anywhere helps executive travelers enjoy delicious, organic foods, and stay healthy, anywhere in the U.S. Our healthy concierge services include: travel nutrition and meal planning, food delivery, fitness support, and accountability. If you or someone you know would appreciate this level of support, get in touch to work with us.
If you haven't already, join our Healthy Anywhere community to receive blog digests, exclusive email updates, and distinct deals personalized to your home and travel cities. Let us bring you the best, so you can be your best.
Eat Clean + Breathe Deep + Move Often = Never Settle™