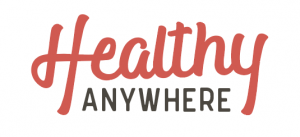 When I went to sit down with Emily Winston to discuss her upcoming artisan bagel shop – Boichik Bagels – in Berkeley, CA, I was most eager to learn about her ambitions to source the best high-quality organic and local ingredients. This is Healthy Anywhere, after all, and we love learning about new and special artisanal places around the world. 
What I did not realize, however, was that there was much more to this story than quality organic ingredients and sourcing. This is a story of nostalgia and of connecting to a cultural heritage that many hold sacred. Emily has ambitions for much more than just another 'bagel shop'. She envisions community, education, fun, and a revival around her roots. She spoke of potential 'NY bagel 101' sessions for goys and shiksas like me, of having Jewish grandmothers-in-residence to chat with at certain times during the day, and of even more thoughtful ways to engage the community and to connect with others.
Her business name is a tribute to her own late Jewish grandmother. "Boichik" is derived from the yiddish 'boychick', an adorable young jewish boy or man. Years ago, when Emily cut her hair and took on a more masculine appearance, she was concerned about what her grandmother might think or say. But when her grandmother saw the new look, she exclaimed, "oh what an adorable boychick!" Emily put a clever twist on the name, replacing boy with 'boi', a term used within butch communities. 
Boichik Bagels' menu will focus on the bagel, with assorted specialty shmears, seasonal CA toppings, and fish (with some specialty fish flown in from NY!), a few nostalgic surprises, and she also plans to bake assorted seasonal bialys. 
What started as a personal obsession, turned out to be very much a public desire of high demand. When the New York bagel stronghold H&H bagels closed in 2012, Emily was despondent. She would never again be able to experience the longstanding culinary tradition and sustenance she'd enjoyed since childhood. Weekly, her father would stop by H&H for a bag of bagels, followed by the compulsory visit to Zabar's for the perfect lox and other toppings. She recalls many weekends gathered around the kitchen table, reading the newspaper, devouring the bagels, and promptly freezing the rest for the week to come. 
To put it in her words, Emily "refused to live in a world where H&H did not exist". She set out to make herself the perfect bagel. And the emphasis here is on 'herself'. This was notably an independent selfish pursuit to ensure she could still enjoy her beloved bagels tradition. 
After five years of recipe iteration and refinement, Emily surprised herself. She had created something perhaps even more delicious than the original H&H bagel. It had the flavors and smell of the original, yet increased quality with even more superior ingredients. She'd successfully brought a California consciousness and sensibility to the NY bagel. 
Friends urged her to pursue a business around it, and Emily started exploring possibilities through an Oakland food fair, followed by pop up events. The results were astounding. Of the pop-ups events, Emily said, "I'd have to turn away 90% of the people lined up because I simply couldn't make enough bagels". 
An uncommon trajectory
Most of us would love our businesses to be precluded by great popular demand, with throngs anxiously yet patiently awaiting the opening. 
And imagine being highly acclaimed even before opening the official storefront doors. Boichik Bagels was recognized not only as one of the best bagel shops in the Bay Area (per the East Bay Express), but also in the country, with Bon Appetit magazine including the shop as one of their top four in the nation. 
While we sat amidst the construction to discuss, a steady stream of people passed the open door to look inside. I overheard men discussing the meaning of boychik, and even more asked when they would be able to have their bagels! The neighborhood is ready. The NextDoor Berkeley community was already a buzzing and ready to pounce. 
And the community's patience and devotion will be necessary in the meantime, as starting a new food business is anything but easy or efficient. The project has been delayed due to construction complications, which they are working to resolve ASAP. The opening looks to be sometime in the summer of 2019. Of course, everyone in the food business told Emily to expect twice the time and twice the money vs original expectations – so she is tracking fairly conservatively to that end. 
Despite frustrations with construction slow-down, technical hitches and glitches a-plenty, Emily is charging ahead to make her beloved bagel store a reality. 
We wish Emily and Boichik Bagels all the best. We look forward to celebrating the opening, and to many fun, educational, and cultural connections to come!
Stay tuned for a more thorough and entertaining recording of the interview, soon! 
PS Yes, the bagel ingredients will be 100% organic, or as close to 100% as possible. And Emily plans to showcase the bounty of California through rotating seasonal selections and ingredients. 
PPS Gluten-free options will be available, but will not be housemade due to the highly glutenous surrounds. 
Healthy Anywhere helps executive travelers enjoy delicious, organic foods, and stay healthy, anywhere in the U.S. Our healthy concierge services include: travel nutrition and meal planning, food delivery, fitness support, and accountability. If you or someone you know would appreciate this level of support, get in touch to work with us.
If you haven't already, join our Healthy Anywhere community to receive blog digests, exclusive email updates, and distinct deals personalized to your home and travel cities. Let us bring you the best, so you can be your best.
Eat Clean + Breathe Deep + Move Often = Never Settle™