Say goodbye to stressing over what to eat. Discover what's healthy, delicious, and sustainable near you.
If you're looking for the best options – organic, local, unprocessed, nutrient-dense, sustainable, and delicious – you know that search is easier said than done. Endless Googling. Underwhelming meals. Can't someone do this for you?
Why yes, actually…
We do all the research – so you don't have to.
Our members-only collection is designed to meet your high food standards.
We hand-select the best options after analyzing individual ingredients, sourcing, food values, and more. We help busy, health-conscious eaters – like yourself – find better food choices nearby.
So yes, you finally can…
Keep your standards and your sanity.
Enjoy the best of healthy near you, at home or on your way.
Conscious. Clean. Curated.™
Introducing the Collection by Healthy Anywhere
An interactive curated collection of the best options for you.
We're live in San Francisco Bay Area with much more to come!
$2.50 per month billed annually at $29.99*
Only "good" food, hand-selected per our standards and values.
Curated highlights for the health and sustainability-minded. 
Holistic nutrition tips, what to order.
Seasonal collections, discover the best of what's fresh and available. 
Ever-evolving enhancements per member feedback, plus regular info updates.
We're constantly working to add more locations, coming soon…
+ Earn rewards for delicious healthy meals 
*preferred annual rate for first 500 members only
Platform power in the palm of your hand
Order well with Confidence
Become a member today – SF Bay Area
Access our curated collection
Enjoy healthy, delicious, and sustainable eats near you!
*Billed annually at $29.99. Preferred rate for first 500 subscribers. 
Choose what's important to you: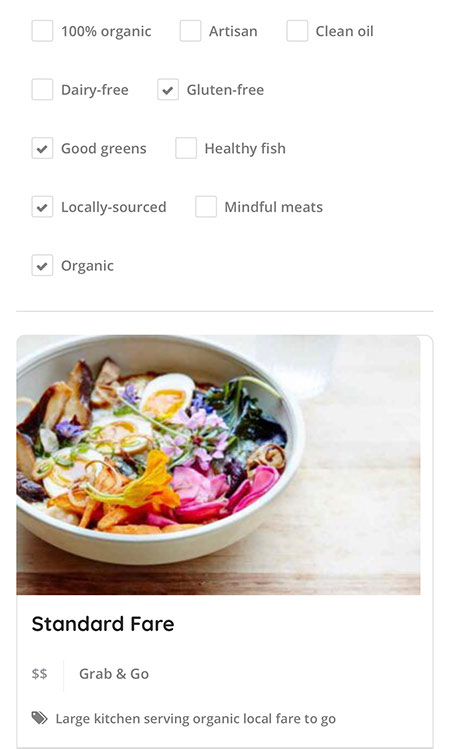 Healthy Anywhere curation + commentary: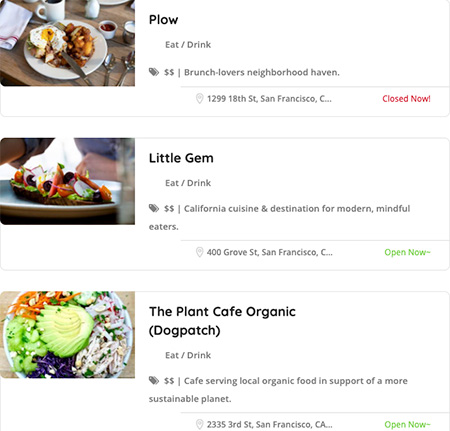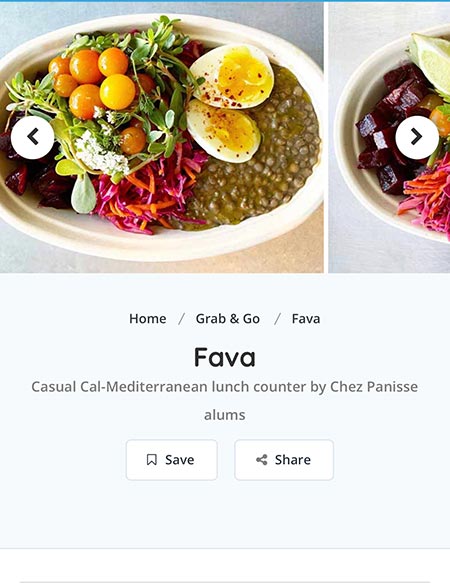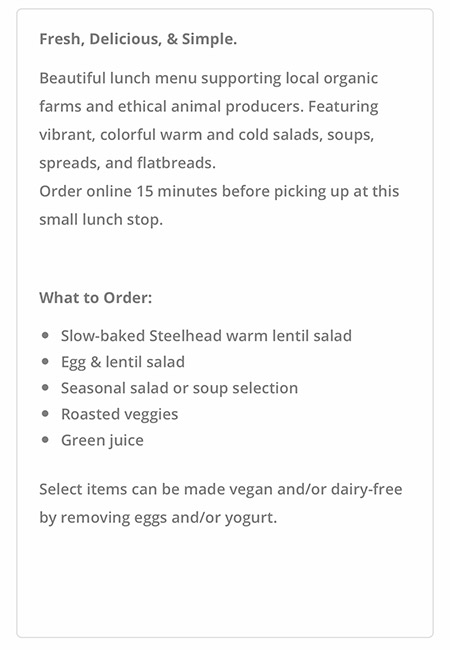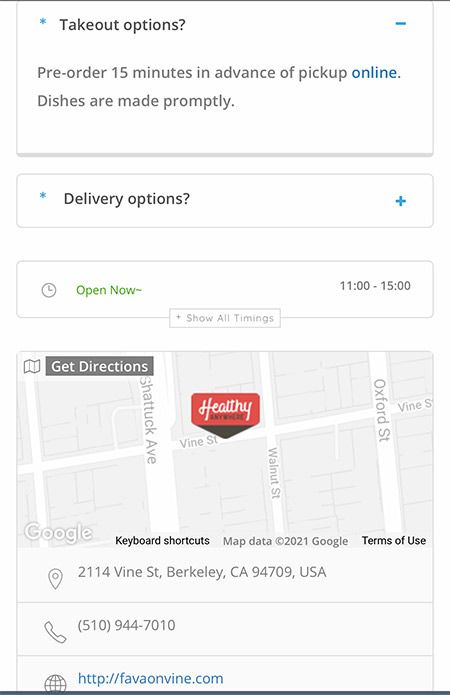 Fresh, Delicious, & Simple.
Beautiful lunch menu supporting local organic farms and ethical animal producers. Featuring vibrant, colorful warm and cold salads, soups, spreads, and flatbreads.
Order online 15 minutes before picking up at this small lunch stop.
What to Order: 
Slow-baked Steelhead warm lentil salad
Egg & lentil salad
Seasonal salad or soup selection
Roasted veggies
Green juice
Select items can be made vegan and/or dairy-free by removing eggs and/or yogurt.  

Become a member today – SF Bay Area
Access our curated collection
Enjoy healthy, delicious, and sustainable eats near you!
*Billed annually at $29.99. Preferred rate for first 500 subscribers.
Outside SF Bay Area?
Sign up for priority access
We're working hard to add more locations soon. 
Sign up to be first to know when we're ready for you too!
P.S. If you're into all things healthy, we'd love to share our newsletter with you too! Unsubscribe with ease at any time.
Still unsure and need more info?
Learn how we select and curate better choices for you
We look for meals and prepared foods in alignment with our values. 
This includes cafes, restaurants, grab & go, specialty markets, meal delivery services, pop-ups, and more. 
We also feature organic beverages like juices, smoothies, coffee, tea.. maybe even locally sourced craft cocktails.  
The pandemic brought accelerated innovation across food sources. We start by looking for good food for you. If it's remarkable by our standards, it's in. 
Related: See how we evaluate restaurants. 
Nope. Two key reasons: 
Our primary customer is the health-minded eater. We curate the best healthy foods on behalf of our customers. Integrity, trust, and transparency are paramount. 
Even before the pandemic, many independent restaurants were struggling to survive. The ones we seek to elevate are mission-minded and run at lower margins in order to stand by their values. We believe it's important to protect – not prey on – these businesses.
If you know a truly remarkable restaurant we should consider, feel free to let us know here, thanks! 
"You've created the true Healthy 'easy button'." 
Happy, healthy people are talking
Just what I needed. I was amazed by the accuracy.
Mike
Strategic Growth Executive
It felt curated just for me. I love Healthy Anywhere's standards.
Kristin
Founder, Sustainable Foods Brand 'Okina
I'd never have discovered such delightful healthy places. Thanks Healthy Anywhere!
Karen
Global Marketing Executive
We enjoyed exceptional meals locally-sourced and mostly organic, all thanks to Healthy Anywhere.
Mike
Sales Executive
How's it possible I never knew about my new healthy favorite near my Mom's?! Thanks!
Jocelyn
Associate Creative Director
You've created the true healthy 'easy button'.
Kristin
Product Executive
Healthy Anywhere's creating the perfect app for people seeking the healthiest food options in their area or while they travel.
Julie Thenell
Board Certified Holistic Nutritionist, Owner JTC Nutrition