Coming Soon… Your New Superpower
Stop stressing over what to order from where. Enjoy the best, with a system that works.
We've spent years following restaurants and food systems. We've even built a platform to analyze individual ingredients, sourcing, food values, and more. (Yes, we're that into it).
We've asked all the questions – so you don't have to.
We're guided by holistic nutrition principles and eco-conscious values. We prioritize real, delicious foods. Organic, local, unprocessed, and sustainable.
Based on standards and facts, not opinions.
We avoid unhealthy sourcing and ingredients (additives, high fructose corn syrup, processed inflammatory oils, etc) like the plague.
Enjoy the best of healthy near you, at home or on your way. 
Conscious. Clean. Curated.™
Nutrient Density meets Sustainability & Delight
A bit about our Standards.
They rule all we do and determine what you see inside. 
We believe in Standards, not Opinions.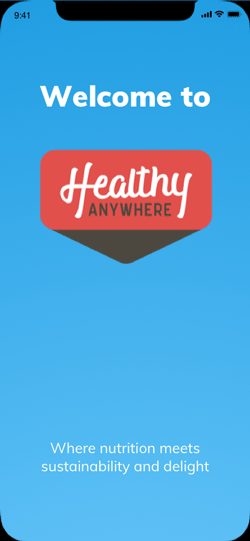 Good for your Body. Clean, whole foods. Nutrient-dense, No nonsense.
Good for our Earth. Thoughtful farming, sourcing, and sustainable practices.
Good for your Soul. That 'je ne sais quoi' that just gets you. Hand-crafted, highly acclaimed.
Wanna know when we're live in Your area?
Sign up and we'll let you know. 
Optional: Sign up for our healthy newsletter 
Happy, healthy people are talking
Just what I needed. I was amazed by the accuracy.
Mike
Strategic Growth Executive
It felt curated just for me. I love Healthy Anywhere's standards.
Kristin
Founder, Sustainable Foods Brand 'Okina
I'd never have discovered such delightful healthy places in NYC. Thanks Healthy Anywhere!
Karen
Global Marketing Executive
We enjoyed exceptional meals locally-sourced and mostly organic in Birmingham and Mobile, all thanks to Healthy Anywhere.
Mike
Sales Executive
How's it possible I never knew about my new healthy favorite near my Mom's?! Thanks!
Jocelyn
Associate Creative Director
You've created the true healthy 'easy button'.
Kristin
Product Executive
"You've created the true Healthy 'easy button'."